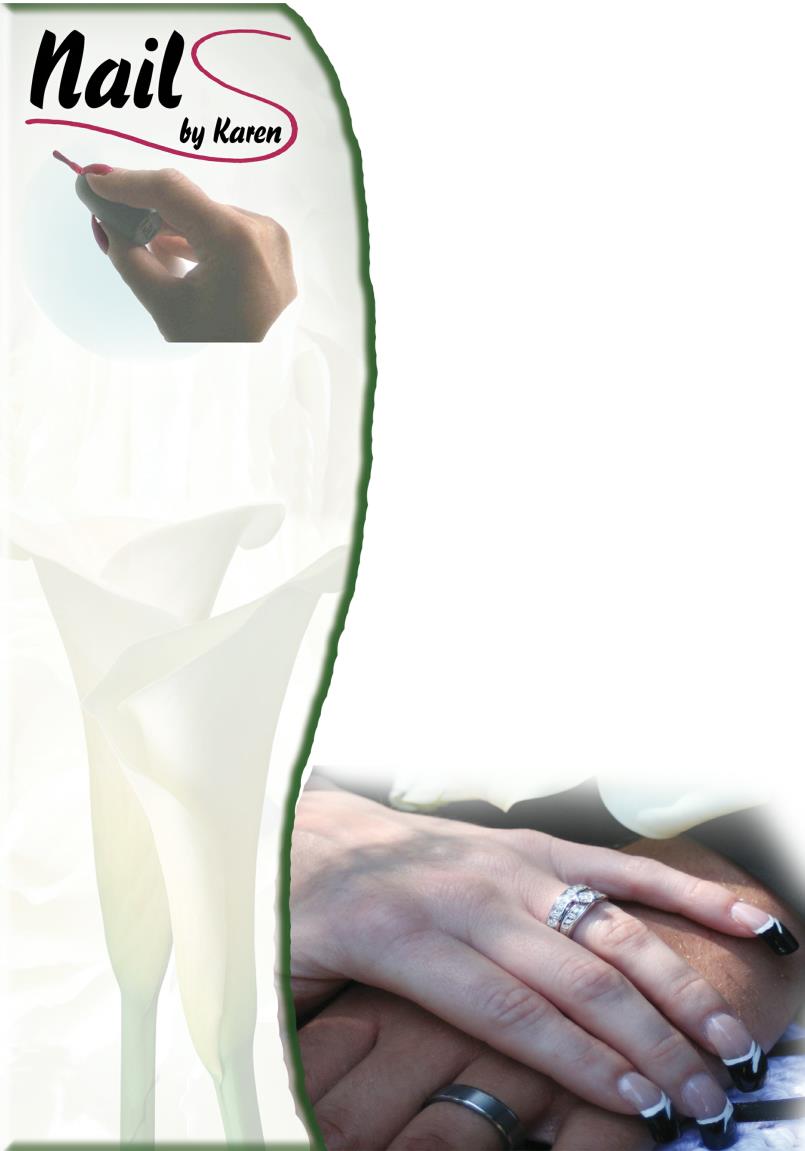 ONE WEEK REFRESHER (Buff 'n' Polish)      $10.00 

Polish change, buff and nail shaping. More than

just a dazzling color...Redefine and shine your nails.  Pampering Time: 20 minutes

JUST A POLISH                                                  $6.00 

In the mood for a change, than change your color!

Pampering Time: 10 minutes

ENHANCEMENT REMOVAL                            $25.00 

Overlays are removed gently using a file, without

acetone, to minimize stress & weakness to natural

nail. Fusion Manicure Included.

Pampering Time: 1 hour

REPAIR (Non-Maintenance Schedule)                  

With any service 1st repair is free. Additional nails

are $3.00 extra...4 or more broken considered Full Set.

Pampering Time: 15 minutes to 1 hour

PARTY NAILS                                                   $20.00

This temporary enhancement will add glamour

and elegance to any outfit. Tip and Resin. 

Lasts from 3 days to 1 week.

Pampering Time: 1 hour 

MINI HAND & ARM MASSAGE                        $5.00

Pampering Time: 15 minutes

Karen A. Mills 

Licensed Nail Professional